Ski Carrier Sets - $28.90
Click here to see the Ski Carrier Set in action!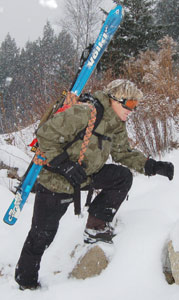 Carry your skis with ease with a complete ski carrier set. Includes one Comfort-Carry Strap and one pair of our Spring-Loaded Ski Straps. If you are not using the sling strap for your skis, it can also be used as a boot strap.
Available in these colors:
Kids Model - $28.90